Hatched right out of the egg

Posts: 3
Joined: Wed Feb 26, 2020 6:40 pm
hi Im ShortApril and its nice to meet you, i love to roleplay, and chat, and get to know people and stuff etc anyway pm if wanna rp or chat alright!? thanks!
✞ I asked Jesus, "How much do you love me?" Jesus replied, "This much." He stretched his arms on the cross and died.✞
---
Well-known

Posts: 6441
Joined: Thu Apr 11, 2019 8:51 pm
Tagline: tag, you're it
Mood: failing kites
---
Spreading the wings

Posts: 123
Joined: Mon Apr 29, 2019 5:55 pm
Tagline: I LOVE YOU CUPCAKE!
Mood: LOVIN THIS CUPCAKE!
Welcome to Shibaface, make yourself at home.
ℍ𝕚, 𝕞𝕪 𝕟𝕒𝕞𝕖 𝕚𝕤 ℂ𝕠𝕗𝕗𝕖𝕖, 𝕥𝕙𝕖 𝕦𝕝𝕥𝕚𝕞𝕒𝕥𝕖 𝕔𝕒𝕗𝕗𝕖𝕚𝕟𝕖 𝕒𝕕𝕕𝕚𝕔𝕥. 𝕀𝕗 𝕪𝕠𝕦 𝕙𝕒𝕧𝕖 𝕒𝕟𝕪 𝕢𝕦𝕖𝕤𝕥𝕚𝕠𝕟𝕤 𝕒𝕓𝕠𝕦𝕥 𝕣𝕖𝕒𝕝𝕝𝕪 𝕒𝕟𝕪𝕥𝕙𝕚𝕟𝕘, 𝕛𝕦𝕤𝕥 ℙ𝕄 𝕞𝕖. 𝕋𝕙𝕖𝕣𝕖'𝕤 𝕟𝕠 𝕤𝕦𝕔𝕙 𝕥𝕙𝕚𝕟𝕘 𝕒𝕤 𝕒 𝕤𝕥𝕦𝕡𝕚𝕕 𝕢𝕦𝕖𝕤𝕥𝕚𝕠𝕟! 𝕄𝕪 𝕡𝕣𝕠𝕟𝕠𝕦𝕟𝕤 𝕒𝕣𝕖 ℍ𝕖/ℍ𝕚𝕞, 𝕓𝕦𝕥 𝕀 𝕛𝕦𝕤𝕥 𝕡𝕣𝕖𝕗𝕖𝕣 𝕥𝕠 𝕓𝕖 𝕔𝕒𝕝𝕝𝕖𝕕 𝕒 𝕗𝕣𝕚𝕖𝕟𝕕. 𝕀 𝕙𝕠𝕡𝕖 𝕀 𝕔𝕒𝕟 𝕓𝕖𝕔𝕠𝕞𝕖 𝕪𝕠𝕦𝕣 𝕧𝕖𝕣𝕪 𝕓𝕖𝕤𝕥 𝕗𝕣𝕚𝕖𝕟𝕕!
​
​
​
​,
​
​
​
​
​
​
​
​

​
​
​
​
​
​
​
​
​
​
​
​
​
​
​
​
​
​
​
​
​
​
​,

​
​
​
​
​.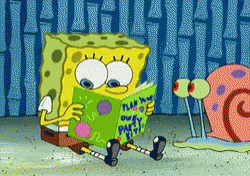 ---
Well-known

Posts: 2049
Joined: Wed Feb 06, 2019 4:28 pm
Tagline: TA TING GOES SKRRRAAAAA, PAPAPAPAPAPA, SKIBADODAHA, AND A PUPUPUPU
Mood: Plants vs Zombies.
Contact:
Hey, welcome to SF! I'm Milk, the Pokemon Professor! Sadly, all my Pokemon ran away from me.
I hope to see you around!
K.K Was never meant to stand and either was i
Ethan - She/Him - May 5th - Atheist - I'm legit just tryna be a Puyo fan again - I'm legit just a shitlord lol
---
Well-known

Posts: 2396
Joined: Sat Jan 05, 2019 10:44 am
Tagline: Cookie Cult 4ever
Mood: craving cookies
Contact:
Hey! I'm currently working on a video game! Stay tuned!

Steven/her - Christian - Artist - INFP T
---
Well-known

Posts: 2901
Joined: Tue Jan 22, 2019 9:19 pm
Tagline: my g i want medical treatment
Mood: ight
Contact:

Artist | he/him | Pagan | lio/leo/lioyote


---