First steps

Posts: 2
Joined: Mon Feb 03, 2020 8:42 pm
---
---
Site Admin

Posts: 4544
Joined: Sat Dec 08, 2018 10:35 pm
Tagline: Can I befriend a paperclip during quarantine?
Mood: I'm allergic to air
---
Spreading the wings

Posts: 124
Joined: Mon Apr 29, 2019 5:55 pm
Tagline: I LOVE YOU CUPCAKE!
Mood: LOVIN THIS CUPCAKE!
Hi, welcome to Shibaface! I hope you enjoy it here! If you need any help navigating the forums, just PM me
ℍ𝕚, 𝕞𝕪 𝕟𝕒𝕞𝕖 𝕚𝕤 ℂ𝕠𝕗𝕗𝕖𝕖, 𝕥𝕙𝕖 𝕦𝕝𝕥𝕚𝕞𝕒𝕥𝕖 𝕔𝕒𝕗𝕗𝕖𝕚𝕟𝕖 𝕒𝕕𝕕𝕚𝕔𝕥. 𝕀𝕗 𝕪𝕠𝕦 𝕙𝕒𝕧𝕖 𝕒𝕟𝕪 𝕢𝕦𝕖𝕤𝕥𝕚𝕠𝕟𝕤 𝕒𝕓𝕠𝕦𝕥 𝕣𝕖𝕒𝕝𝕝𝕪 𝕒𝕟𝕪𝕥𝕙𝕚𝕟𝕘, 𝕛𝕦𝕤𝕥 ℙ𝕄 𝕞𝕖. 𝕋𝕙𝕖𝕣𝕖'𝕤 𝕟𝕠 𝕤𝕦𝕔𝕙 𝕥𝕙𝕚𝕟𝕘 𝕒𝕤 𝕒 𝕤𝕥𝕦𝕡𝕚𝕕 𝕢𝕦𝕖𝕤𝕥𝕚𝕠𝕟! 𝕄𝕪 𝕡𝕣𝕠𝕟𝕠𝕦𝕟𝕤 𝕒𝕣𝕖

ℍ𝕖/ℍ𝕚𝕞

(Edit: She/Her) , 𝕓𝕦𝕥 𝕀 𝕛𝕦𝕤𝕥 𝕡𝕣𝕖𝕗𝕖𝕣 𝕥𝕠 𝕓𝕖 𝕔𝕒𝕝𝕝𝕖𝕕 𝕒 𝕗𝕣𝕚𝕖𝕟𝕕. 𝕀 𝕙𝕠𝕡𝕖 𝕀 𝕔𝕒𝕟 𝕓𝕖𝕔𝕠𝕞𝕖 𝕪𝕠𝕦𝕣 𝕧𝕖𝕣𝕪 𝕓𝕖𝕤𝕥 𝕗𝕣𝕚𝕖𝕟𝕕!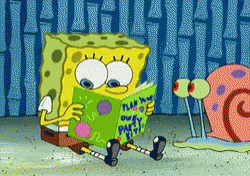 ---
Well-known

Posts: 2052
Joined: Wed Feb 06, 2019 4:28 pm
Tagline: I go to the kitchen and drink a pill.
Mood: Mou shinderu.
Contact:
---
---
First steps

Posts: 2
Joined: Mon Feb 03, 2020 8:42 pm
---