Well-known

Posts: 3327
Joined: Mon Jan 21, 2019 2:26 pm
Tagline: Some people need a high five. In the face. With a chair.
Mood: choo choo go
How many sneks did you all adopt?
I adopted 37 c: (I was trying to get all the outcomes xD)
Christian
She/her
I can do all things through Him who gives me strength
Philippians 4:13
.Kira Nightblade. on CS, Nightblade on DV, Sarahkey8 on some others
If you have any questions about Christianity, feel free to PM me!
I will try to help you in any way I can ^.^
---
Well-known

Posts: 2412
Joined: Sat Jan 05, 2019 10:44 am
Tagline: Cookie Cult 4ever
Mood: craving cookies
Contact:
I'm still adopting them,,
Hey! I'm currently working on a video game! Stay tuned!

Steven/her - Christian - Artist - INFP T
---
Well-known

Posts: 3340
Joined: Fri Dec 28, 2018 1:53 am
Tagline: i want to go outside
Mood: dreaming
i'm never sure whether i should get multiple of each outcome or just one! i'm on mobile so it's hard to copy/paste so much.
i ended up finding 25 different outcomes. i hope that's all of them!
elle • she/her • esfp
when this world is no more,
the moon is all we'll see.
i'll ask you to fly away with me
until the stars all fall down.
---
Hatched right out of the egg

Posts: 3
Joined: Wed Mar 27, 2019 10:26 am
Whaaaaat? Sneks? What happened, did I miss something?
---
Well-known

Posts: 2051
Joined: Wed Feb 06, 2019 4:28 pm
Tagline: I go to the kitchen and drink a pill.
Mood: Mou shinderu.
Contact:
I only adopted one since there's no adopt restrictions.
K.K Was never meant to stand and either was i
Ethan - She/Him - May 5th - Atheist - I'm legit just tryna be a Puyo fan again - I'm legit just a shitlord lol
---
Party bird

Posts: 781
Joined: Wed Jan 23, 2019 9:43 am
Tagline: i got the horses in the bacc
Mood: bored
i missed the sneks!!! rip
tzatzikitheleg on chickensmoothie! have a great day!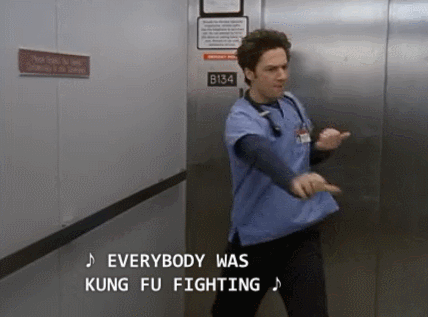 ---
Well-known

Posts: 3327
Joined: Mon Jan 21, 2019 2:26 pm
Tagline: Some people need a high five. In the face. With a chair.
Mood: choo choo go
If you want you can copy-paste the coding from my adoptable collection?
Christian
She/her
I can do all things through Him who gives me strength
Philippians 4:13
.Kira Nightblade. on CS, Nightblade on DV, Sarahkey8 on some others
If you have any questions about Christianity, feel free to PM me!
I will try to help you in any way I can ^.^
---
Spreading the wings

Posts: 156
Joined: Fri May 03, 2019 5:44 am
Tagline: ✧・゚:* StarLight *:・゚✧
Mood: tired!
Contact:
agree
currently admin doesn't accept to upgrade


Lorem
Ispum

Lorem
Ispum


---