Well-known

Posts: 2902
Joined: Tue Jan 22, 2019 9:19 pm
Tagline: my g i want medical treatment
Mood: ight
Contact:
grey

Artist | he/they | Pagan | lio/leo/lioyote


---
First flight

Posts: 211
Joined: Tue Dec 11, 2018 4:46 pm
Tagline: When did I join the staff?: December 11, 2018!
Mood: Depressed, Lonely
Hazel/Green <sadly, I can't really tell between those two>
╔══════════════════════════╗
Heda

Global Moderator

Open to pms

Leo

Pansexual

He/Him

Beta Tester

Animals

Anime

The 100

Helping others

Helpful Links
Coding Help Thread
|
Newbie Guide
|
The Rules
Need to contact staff immediately and none are online? I'll get the message fast on these!
Wajas: The Night Fox 327187
ChickenSmoothie: HedaFox
CS is preferred. Thank you!
╚══════════════════════════╝
---
Spreading the wings

Posts: 123
Joined: Mon Apr 29, 2019 5:55 pm
Tagline: I LOVE YOU CUPCAKE!
Mood: LOVIN THIS CUPCAKE!
My eyes be hazel.

Also, HedaFox, hazel is like a darker and more brown lookin green.
ℍ𝕚, 𝕞𝕪 𝕟𝕒𝕞𝕖 𝕚𝕤 ℂ𝕠𝕗𝕗𝕖𝕖, 𝕥𝕙𝕖 𝕦𝕝𝕥𝕚𝕞𝕒𝕥𝕖 𝕔𝕒𝕗𝕗𝕖𝕚𝕟𝕖 𝕒𝕕𝕕𝕚𝕔𝕥. 𝕀𝕗 𝕪𝕠𝕦 𝕙𝕒𝕧𝕖 𝕒𝕟𝕪 𝕢𝕦𝕖𝕤𝕥𝕚𝕠𝕟𝕤 𝕒𝕓𝕠𝕦𝕥 𝕣𝕖𝕒𝕝𝕝𝕪 𝕒𝕟𝕪𝕥𝕙𝕚𝕟𝕘, 𝕛𝕦𝕤𝕥 ℙ𝕄 𝕞𝕖. 𝕋𝕙𝕖𝕣𝕖'𝕤 𝕟𝕠 𝕤𝕦𝕔𝕙 𝕥𝕙𝕚𝕟𝕘 𝕒𝕤 𝕒 𝕤𝕥𝕦𝕡𝕚𝕕 𝕢𝕦𝕖𝕤𝕥𝕚𝕠𝕟! 𝕄𝕪 𝕡𝕣𝕠𝕟𝕠𝕦𝕟𝕤 𝕒𝕣𝕖 ℍ𝕖/ℍ𝕚𝕞, 𝕓𝕦𝕥 𝕀 𝕛𝕦𝕤𝕥 𝕡𝕣𝕖𝕗𝕖𝕣 𝕥𝕠 𝕓𝕖 𝕔𝕒𝕝𝕝𝕖𝕕 𝕒 𝕗𝕣𝕚𝕖𝕟𝕕. 𝕀 𝕙𝕠𝕡𝕖 𝕀 𝕔𝕒𝕟 𝕓𝕖𝕔𝕠𝕞𝕖 𝕪𝕠𝕦𝕣 𝕧𝕖𝕣𝕪 𝕓𝕖𝕤𝕥 𝕗𝕣𝕚𝕖𝕟𝕕!
​
​
​
​,
​
​
​
​
​
​
​
​

​
​
​
​
​
​
​
​
​
​
​
​
​
​
​
​
​
​
​
​
​
​
​,

​
​
​
​
​.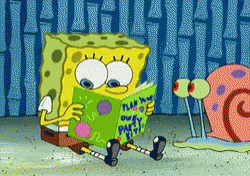 ---
Site Admin

Posts: 228
Joined: Sat Dec 08, 2018 7:42 pm
Tagline: it's heccn 34 degrees outside and i'm way too warm in a t-shirt
Mood: i dunno my dude
Contact:
Somewhere between hazel, gray, and green.
People say my eyes change color based on the light.
Need help with Shibaface? Feel free to PM me or a staff member!
I go by they/them and she/her pronouns.
I am slightly forgetful, please resend PMs if they're important!
___
Outside of SF, I enjoy fursuit making, drawing, and video games!
Next conventions:
Anthro New England 2020 (Saturday only, 02/21/2020 in Boston, MA)
Anthrocon 2020 (07/02 to 07/05 in Pittsburgh, PA)
---
black-- you can kind of see very dark brown if your literally at my face.
┍━━━━━━━━━━♥♠♣♦━━━━━━━━━━┑
➣ wordswordswordswordswordswordswords ➣
➣ wordswordswordswordswordswordswords ➣
➣ wordswordswordswordswordswordswords ➣
┕━━━━━━━━━━♥♠♣♦━━━━━━━━━━┙
---
Growing first feathers

Posts: 11
Joined: Wed May 01, 2019 5:34 pm
Tagline: What's up, danger?
*all the people with brown eyes sigh*
Why am I crying in the club

Karasu is hot
---
Party bird

Posts: 781
Joined: Wed Jan 23, 2019 9:43 am
Tagline: i got the horses in the bacc
Mood: bored
dark brown!
tzatzikitheleg on chickensmoothie! have a great day!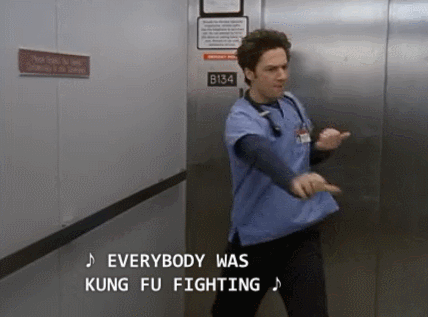 ---
Dreams of flight

Posts: 42
Joined: Sat Jul 20, 2019 7:58 pm
Mood: around a 3
Contact:
They change from blue to grey and sometimes they're in between. I like it when they're grey the best though.
---
Well-known

Posts: 6472
Joined: Thu Apr 11, 2019 8:51 pm
Tagline: tag, you're it
Mood: failing kites
---
Ready to fly

Posts: 76
Joined: Sun Jan 26, 2020 11:09 am
Tagline: You can never have too much TFP fanart...
Mood: Meh
Contact:
Brown
----------------------------------------------------------------------------------------------
Last edited by

Knock Out

on Tue Jan 07, 2020 5:00 pm, edited 1 time in total.
Reason: Post lacked proper flair.
ӇЄƳ ƬӇЄƦЄ, Ɩ'M ƊЄƦƤƳ.
í'm αn uncσnvєntíσnαl chríѕtíαn whσ dσєѕ nσt cєlєвrαtє cσnvєntíσnαl hσlídαчѕ. í líkє wαtchíng tfp mєmєs αnd drαwíng cσmícs αвσut tfp/mч custσm trαnsfσrmєrs; í'm σpєn tσ pms íf чσu nєєd hєlp wíth αnчthíng σr just wαnt tσ tαlk αвσut fαndσms. αu rєvσír, rєαdєr

"𝙳𝚎𝚊𝚝𝚑 𝚒𝚜 𝙶𝚘𝚍'𝚜 𝚠𝚊𝚢 𝚘𝚏 𝚜𝚊𝚢𝚒𝚗𝚐 '𝚈𝚘𝚞'𝚛𝚎 𝚏𝚒𝚛𝚎𝚍'.
𝚂𝚞𝚒𝚌𝚒𝚍𝚎 𝚒𝚜 𝚖𝚊𝚗'𝚜 𝚠𝚊𝚢 𝚘𝚏 𝚜𝚊𝚢𝚒𝚗𝚐, '𝚈𝚘𝚞 𝚌𝚊𝚗'𝚝 𝚏𝚒𝚛𝚎 𝚖𝚎, 𝙸 𝚚𝚞𝚒𝚝!"
---