Contemplating leaving the nest

Posts: 18
Joined: Sat Apr 20, 2019 6:44 pm
Tagline: Sweet As Sugar, Hard As Ice; Hurt Me Once, I'll Kill You Twice
Mood: Stormy
I really enjoy Ingress Prime.

It's pretty great.
Aspiring Robotics Engineer
Suki The Shiba Inu
Shelley The Shiba Inu
Fluffy The Tortie With An Attitude
A Large Quantity Of BORBS
---
Off the top of my head I can list Detroit Become Human, Undertale, and Danganronpa off the top of my head. There's probably more than I'm forgetting though


[img]https://media.giphy.com/media/ecXkOSq81qufC/giphy.gif[/img
---
Spreading the wings

Posts: 156
Joined: Fri May 03, 2019 5:44 am
Tagline: ✧・゚:* StarLight *:・゚✧
Mood: tired!
Contact:
wanna say bayonetta! i've played part two of this and i loved it


Lorem
Ispum

Lorem
Ispum


---
Site Admin

Posts: 4236
Joined: Sat Dec 08, 2018 10:35 pm
Mood: Ugh
D-does Dragonvale count? I re-downloaded it last week-ish because of the nostalgia it was giving me and just kind of got hooked! It's a lot of waiting though.

Anyone else play?
┏

xxxxxxxxxxxxxxxx

┓
Doggos | she/her
┖

xxxxxxxxxxxxxxxx

┚
---
Well-known

Posts: 1788
Joined: Wed Feb 06, 2019 4:28 pm
Tagline: Roxanne, Roxanne, all she wanna do is use Rock types
Mood: Anxiety 100%
Contact:
Bro Dragonvale was my shit when i was younger. I actually didn't get my mom to spend any money on it.
Also why are all tycoon games dragon themed.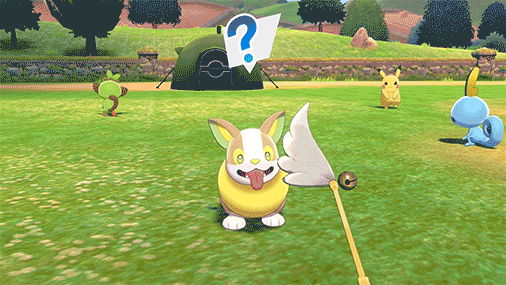 Female • May 5th • Pokemon Fangirl • Slowly becoming a FNAF fan lmao
---