Contemplating leaving the nest

Posts: 16
Joined: Fri Jul 26, 2019 10:31 pm
Tagline: "hey cool kids lets go grab a cup of orange juice."
Mood: tired
yeeHAW I have din don did this and im questioning existence now.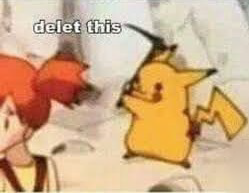 yo
i'm chloe
you can also call me shoob.
you are epicly epic and cool
and you SHOULD be afraid of the fullscreen option on your computer.
---