Has a unique hairstyle, is short, doesnt have any piercings


---
Party bird

Posts: 766
Joined: Wed Jan 23, 2019 9:43 am
Tagline: I am a very good person.If you disagree,ding dong your opinion is wrong.
Mood: bored
tall,long blonde hair,green eyes,always wears jeans
tzatzikitheleg on chickensmoothie! have a great day!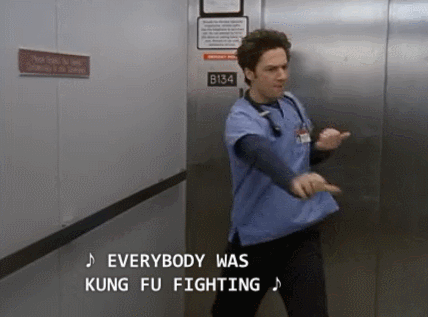 ---
Site Admin

Posts: 3035
Joined: Sat Dec 08, 2018 10:35 pm
Tagline: Yesterbear
Mood: um. 47?
- 5'4 ish
- either a pixie cut or shoulder length dark brown hair
- slim build
- brown? eyes
- wears graphic tees and shorts
- should wear glasses/contacts but doesn't
---
Well-known

Posts: 2643
Joined: Fri Dec 28, 2018 1:53 am
Tagline: life is colorful right now
Mood: happi happi
short and thin with soft brown hair. keeps her hair up in a ponytail or at least cuts it very short. has a modest dress sense and prefers comfortable clothes over fancy or expensive stuff. wears jeans literally all the time, no matter the weather. has imperfect teeth, but an absolutely beautiful smile because she's such a light and smiles reflect that.
---
Contemplating leaving the nest

Posts: 15
Joined: Fri Aug 09, 2019 11:56 pm
Tagline: *Knight Rider themesong*
Mood: existential crisis
Looks
- Medium-length dark blonde hair
- Hazel eyes
- Slightly tan skin
- Tall
- Some makeup

Outfit
- Flowery blouse
- Khaki or denim capris
- Socks with patterns
- Slightly stained white sneakers
- A rose-gold chain necklace with a birthstone
──────────
♞
──────────
┌──────────────────────┐
aroace agender
─
they/them
✞
christian
─
knight rider fan
└──────────────────────┘
---
Well-known

Posts: 1253
Joined: Mon Dec 31, 2018 11:42 am
Tagline: "Enjoy your life, because you never know when it will be turned upside down."
Mood: I left Discord
Contact:
Tall, dark curly black hair

Green eyes

Jean everything.

(Hint: I don't look very much like my OC)

╔════════════════════╗
"𝒞𝑜𝓃𝒻𝒾𝒹𝑒𝓃𝒸𝑒 𝒾𝓈 𝓀𝑒𝓎. 𝒲𝒾𝓉𝒽𝑜𝓊𝓉 𝒾𝓉, 𝓎𝑜𝓊 𝓌𝒾𝓁𝓁 𝒻𝒶𝒾𝓁."
╚════════════════════╝
Ⓒⓐⓢ
╔════════════════════╗
𝒢𝓁𝑜𝒷𝒶𝓁 𝑀𝑜𝒹𝑒𝓇𝒶𝓉𝑜𝓇
𝐿𝑒𝑜
𝒲𝓇𝒾𝓉𝑒𝓇
╚════════════════════╝
Ⓒⓐⓢ
╔════════════════════╗
𝒩𝑒𝑒𝒹 𝒽𝑒𝓁𝓅? 𝒫𝑀 𝑀𝑒!
╚════════════════════╝

---